I am in a bind. I don't know what to do! Halloween is coming quick and Zadie has no costume! I wanted to make it myself this year, and I found a VERY cute DIY idea just last night. Here is a picture.
If you have now totally fallen in love too here is the
link
to the instructions.
So, being totally inspired, I began researching online for the different parts of the costume.
This is my predicament:
When I went to the Gymboree website to look for tights I found the the costume of my original inspiration for the peacock was on sale.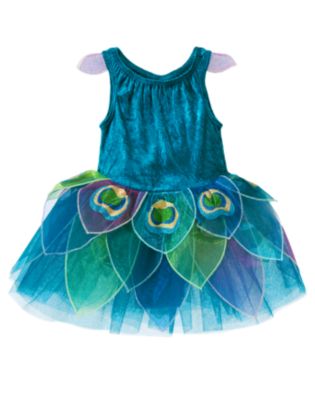 I could get the whole costume for under $20. I am not sure I could make the other costume for that cheap and, being the frugal momma I am, that really matters. :/ But the DIY costume is WAY WAYY WAYYYYY more cute!
What to do? What to do?